Welcome to Sturdy Coaching
Hi! I'm Sturdy McKee and I help business owners create the business they first envisioned so that they can focus on what they love to do.
My business coaching clients say that I help them see around corners and stay on a consistent schedule of action, implementation, and accountability. They get to learn from my mistakes, experiences, and studies so they and their businesses can grow faster and with fewer "speed bumps".
We focus on: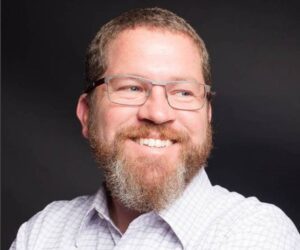 Setting clear and comprehesive expectations for your team

Creating clarity around your business goals

Identifying your Target Customer and creating an avatar that works for you

Discovering your business's Higher Purpose
We create structure, repeatable processes, and clarity for everyone to build a culture and an organization that you are excited to get out of bed for, while optimizing cash flow, profit and growth.
Here are few ways you can work with me.
The Best Business In the World Program
For business owners and entrepreneurs looking for a place to start and do more with their business.
Includes a beautiful workbook, a community, bi-weekly open calls, and free shipping anywhere in the world, for a one-time payment of only $300.
The CEO Roundtable
The CEO Roundtable is held periodically throughout the year for founders and leaders with >10 employees and >$1M in annual revenue. Join a group of forward-thinking business leaders where we share challenges, experiences, and solutions to move your business forward. It's an opportunity to engage in one of the most positive, optimistic, and forward-looking business conversations you'll ever be a part of.
Coaching for Clarity
It all starts with clarity. From setting clear and comprehensive expectations for your team, creating clarity around your business goals, identifying your target customer the right way, and discovering your business's higher purpose. These are the starting points to take your organization to the next level. 
Want to start on your own? Download my Business Scorecard, a comprehensive self-assessment questionnaire and checklist designed for you to evaluate your business, along with what to work on next. 
Transform your business in as little as 1 hour a week.
Take action.
A journey of a thousand miles begins with one step.
Take your first step.
"I feel very fortunate to have Sturdy in my corner. Times are tough with profit margins shrinking and regulations increasing. I've been very impressed since day one working with Sturdy. He has a systematic and comprehensive approach to building and supporting the growth of my business."

GARRETT AKAHOSHI, MPT, CSCS, OWNER
PEAK PHYSICAL THERAPY, CUPERTINO, CA