Coaching for Business Leaders
Welcome! I am so glad you're here. 
At Sturdy Coaching, I work with kind and compassionate business leaders, owners and managers to rethink and achieve their organization's fullest potential.
Whether your team has 2 or 200 members, you don't need to face your challenges alone.
I use the full spectrum of coaching from teaching best practices to focusing and refocusing skills you already have on what is most critical and most important to your team's success.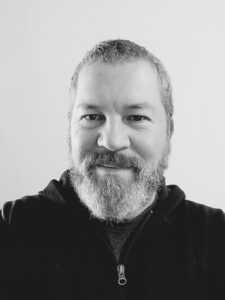 We flip the conventional wisdom around management on its head, creating greater engagement, clarity, and productivity from your team in a supportive and inspiring environment.
As a leader and visionary, you see a future that doesn't yet exist. I'll help you paint that picture so you can inspire your team to achieve your organization's Vision.
Below are few ways we can work together. Set up a time for us to talk.
And while you're here, check out the articles, resources, books, and podcasts aimed at helping you get the most out of your entrepreneurial journey.
The Best Business In the World
For business owners and entrepreneurs looking for a place to start and do more with their business.
Get the book that walks you through the most straightforward way to create a full strategic plan for your business. 
And then join our axclusive group of Besties!
The Besties! Program includes The Best Small Business In the World book (with free shipping anywhere in the world), a community of like-minded entrepreneurs, and bi-weekly calls with the authors.
Small Group Coaching
Through this interactive journey, you'll gain knowledge, foster accountability, and become part of an inspiring community.
Be part of a collective of pioneering business trailblazers, as we exchange hurdles, experiences, and solutions to propel your business to new heights.
This is your golden ticket to participate in one of the most uplifting, hopeful, and future-focused business dialogues you'll ever encounter. Propel your professional growth while contributing to a vibrant community of like-minded peers.
1 on 1 Coaching
Experience transformative Individual Coaching,
We employ tried-and-true strategies and best practices to craft a business that you steer, rather than one that steers you.
Our journey commences with fostering clarity for you and your team.
This is exclusively for the driven business owner who is committed to catapulting their organization to new heights.
Click below to schedule a conversation. Your business's future awaits.
Transform your business in as little as 1-2 hours a week.
Take action.
A journey of a thousand miles begins with one step.
Take your first step.
"I feel very fortunate to have Sturdy in my corner. Times are tough with profit margins shrinking and regulations increasing. I've been very impressed since day one working with Sturdy. He has a systematic and comprehensive approach to building and supporting the growth of my business."

GARRETT AKAHOSHI, MPT, CSCS, OWNER
PEAK PHYSICAL THERAPY, CUPERTINO, CA